Members, are you ready to save more and earn more?
At Spectrum Credit Union, we value you and root for your financial success.
So we've decided to show you extra appreciation with a special you may truly appreciate! We're offering an incentive to build your savings with us.
Deposit new funds between November 1, 2023 and February 29, 2024 and you could earn up to $500 in extra appreciation above our already top-of-market yields!*
To activate, check your email for your exclusive offer or call us at 866-859-5958.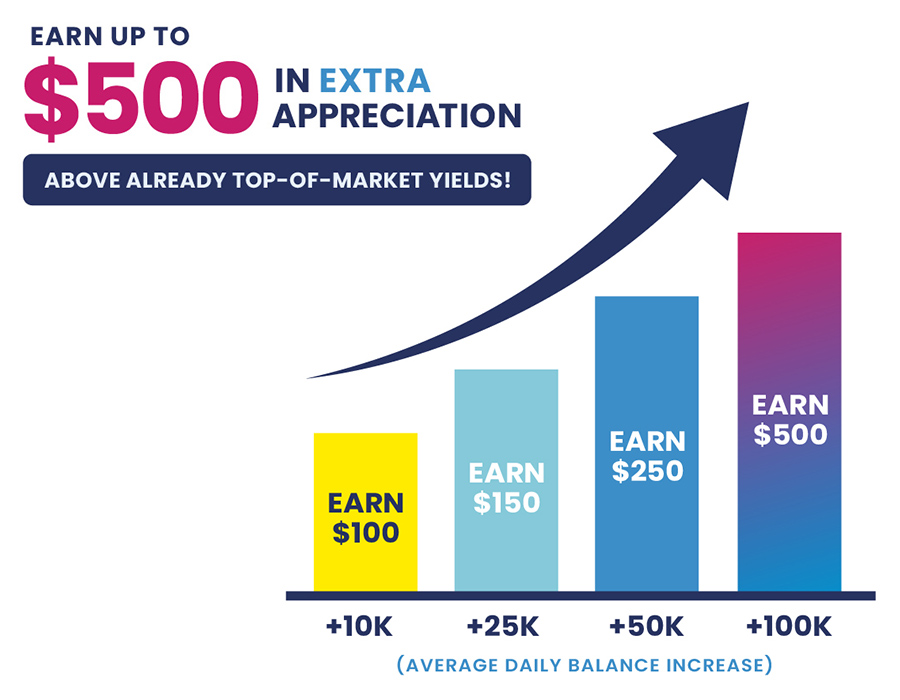 Don't forget to check your email for your exclusive offer or call us at 866-859-5958.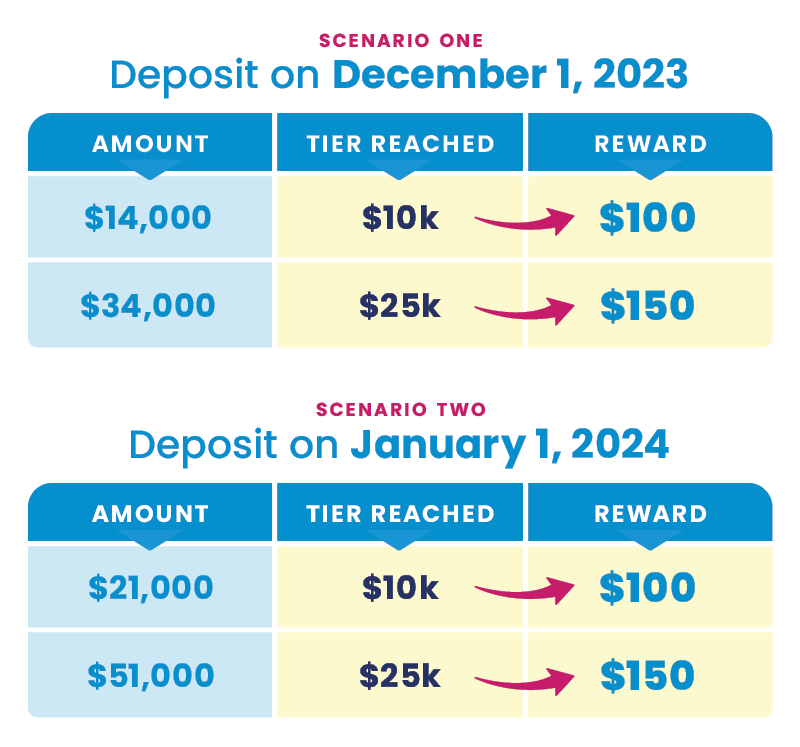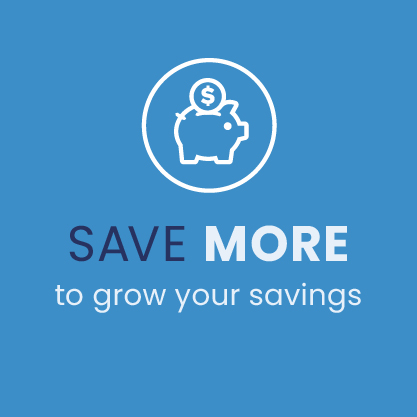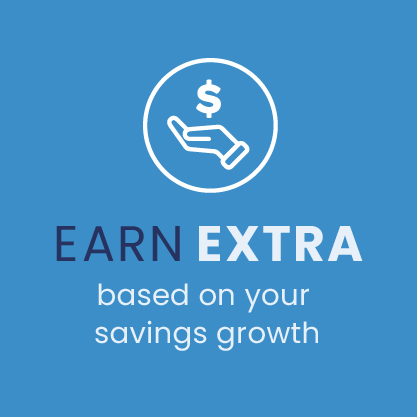 Looking for ways to save more?
Visit our Savings Hub to learn how to grow your savings faster and smarter with our savings plans and tools!
---
Federally insured by NCUA.
*Offer is limited to members age 18+ who were members in good standing (no active collections, fraud, or charge-offs, etc.) as of September 30, 2023. To be eligible, member must opt in to participate in the promotion by clicking the email link, copying and pasting the URL link from the email into a browser and submitting their code, or contacting a branch or Call Center representative between October 26, 2023, and January 31, 2024. All of the member's eligible memberships will be opted in. Each eligible membership will be tracked separately for the purposes of the promotional payout. Eligible memberships include those for which the member is an authorized signer.

Once opted in, the average daily balance of the eligible membership's deposit accounts will be tracked starting end of day November 1, 2023, and ending end of day February 29, 2024. The membership's average daily balance during that period will then be compared to the membership's balance as of September 30, 2023. An increase of $10,000 – $24,999 will earn an incentive of $100; increase of $25,000 – $49,999 will earn an incentive of $150; increase of $50,000 – $99,999 will earn an incentive of $250; and increase of $100,000+ will earn an incentive of $500.

Only new money deposits will be considered. New money is money that is deposited into the opted-in membership from outside of Spectrum Credit Union. Promotional funds will be credited to the opted-in membership's Primary Share account as a dividend no later than April 30, 2024. Taxes due on dividends are the sole responsibility of the recipient. Spectrum Credit Union will report to the appropriate state and federal agencies as required by applicable law. Other restrictions may apply.

International members can call 510-251-6000 to opt-in.
Ready to become a member? Let's get started.
If you're eligible for membership, we're ready to hear from you. Not sure if you're eligible? You can check if you qualify here.
Why join Spectrum Credit Union? Learn more.
From everyday finance to life's big money moments, it's better when you belong.